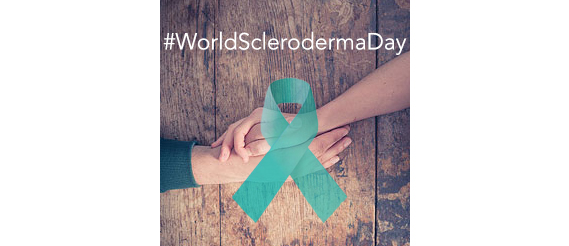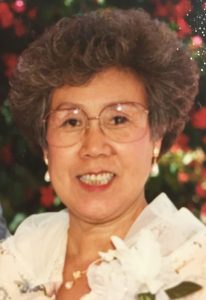 Today is World Scleroderma Day and I thought I would give you a bit of history of my introduction to this disease during my mother's fight against Systemic Scleroderma.
My mother was born in Japan in 1933 to a very affluent family. She grew up on a large farm with lots of fresh fruits, vegetables and meat. She lived through World War II during her teens, was married at the age of 24, a short time after starting a family  then shortly after their first child was born my father was transferred back to the United States. My mother and father had 4 children, 1 boy and 3 girls. I will always remember my mother as a strong woman, she was a fighter. In the later years of her life she would need every bit of that strength and fight.
The first time I remember my mother being ill was in 1975, I was in high school and my mother began to break out with blisters on her back and face, and suffered severe intestinal problems. My mother went to multiple doctors to find a diagnosis, but most were unable to find any reason for the blisters, and blamed her for the symptoms saying it was all in her head or she was somehow making the blisters appear herself.
For two years she searched for a diagnoses and finally in 1977 she was diagnosed with Pemphigus an extremely rare and painful autoimmune disease that affects the skin causing it to blister. For this condition she was placed on a steroid treatment which she continued until 1996 when her intestinal problems became so severe it resulted in her having a portion of her intestines removed and a colostomy bag installed. At this time the doctors took her off the steroid treatment and said she had been on them far too long. Soon after my mother developed a severe allergic reaction to the adhesives in such things as "Band-Aids" and other adhesive type medical devices.
In 1997 she noticed problems with swelling and stiffness in her hands and went to the doctor to find out the cause. The doctor diagnosed her with Crest Syndrome, a limited form of Scleroderma that affects the extremities, typically hands and feet. This was the first time I had heard the term Scleroderma, and in an effort to understand Scleroderma I did lots of research to find out more about this disease.
After about 6 months of being diagnosed with Crest Syndrome her diagnosis was changed to Systemic Scleroderma. When my mother was diagnosed I began to do more research. I wanted to know what to expect, what she had to look forward to and what the treatment plan would be. Although, I found no solace in the words I was reading. Scleroderma is an auto immune disease that attacks the tissues of your body over producing collagen and therefore causing severe swelling and hardening of the skin, and in severe cases, the organs. Most often persons who suffer from Systemic Scleroderma succumb to the disease due to loss of function of the heart, lungs, liver and or kidneys. All the research at that time stated that there was only about a 5-year life span for those diagnosed with Systemic Scleroderma. I was devastated to know that I may only have 5 more years with her.
My mother was a very strong, proud woman and never let anyone know she was in pain. Five years after her diagnosis, after countless treatment, different pills and scores of doctors, her lungs began to fail and in time she lost function of her liver and kidneys also until finally in a hospital bed, under heavy sedation and intubated she suffered 7 heart attacks.  We made the decision to release her from her body prison and let her rest. Just 6 days after her 69th birthday she lost her battle with Scleroderma in a hospital ICU with surrounded by her family.
"I wish I knew then what I know now!"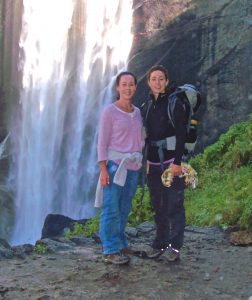 I wish I knew then what I know now! If I had understood the link between nutrition, gut health and illness I may have been able to save my mother some discomfort and possibly help prolong her life just a bit. I am grateful for my mother's strength and fighting spirit because it taught me to use that strength to fight the autoimmune diseases affecting my daughter and myself. During my research while my Mother was ill I investigated if this form of autoimmune disease could be passed through genetics from mother to child. All the research and doctors at the time stated that it was not an inherited disease and this gave me hope, as I had a daughter of my own and did not wish to pass this disease onto her. As I mentioned previously, my parents had 4 children, 1 boy and 3 girls, it turns out that the predisposition for Autoimmune disease is passed through genetics to our children. All my sisters and our daughters suffer from a form of Autoimmune disease from Mixed Connective Tissue Disease to Raynaud's and Sjogren's syndrome to Rosacea, Hashimoto's Hypothyroidism, Lupus, and I was diagnosed with Rheumatoid Arthritis in 2003 shortly after my mother's death. After my own diagnosis I decided to have my daughter blood tested from the age of 17, and she was consequently diagnosed with Lupus on her 30th birthday.
It has been estimated that autoimmune diseases are among the leading causes of death among women in the United States in all age groups up to 65 years.
A substantial minority of the population suffers from these diseases, which are often chronic, debilitating, and life-threatening.
There are more than 80 illnesses caused by autoimmunity. Autoimmune diseases affect approximately 2-5% of the western world's population. Women are found to be more commonly affected than men. Environmental events can trigger some cases of autoimmune diseases such as exposure to radiation or certain drugs which can damage tissues of the body. Infection can also be a trigger of some autoimmune diseases for example Lupus which is thought to be a milder version of an idiopathic disorder where there is an increased production of antihistone antibodies (Wikipedia).

Help us spread #sclerodermaawareness
#WorldSclerodermaDay

2017 Scleroderma 5K Walk
August 26th at 7:30
Liberty Station NTC Park, San Diego
This year we will be participating in the Walk to cure Scleroderma in San Diego on August 26 in honor of my mother. We would love all of you to join us or donate toward the cause to cure Scleroderma. Hope to see you there!