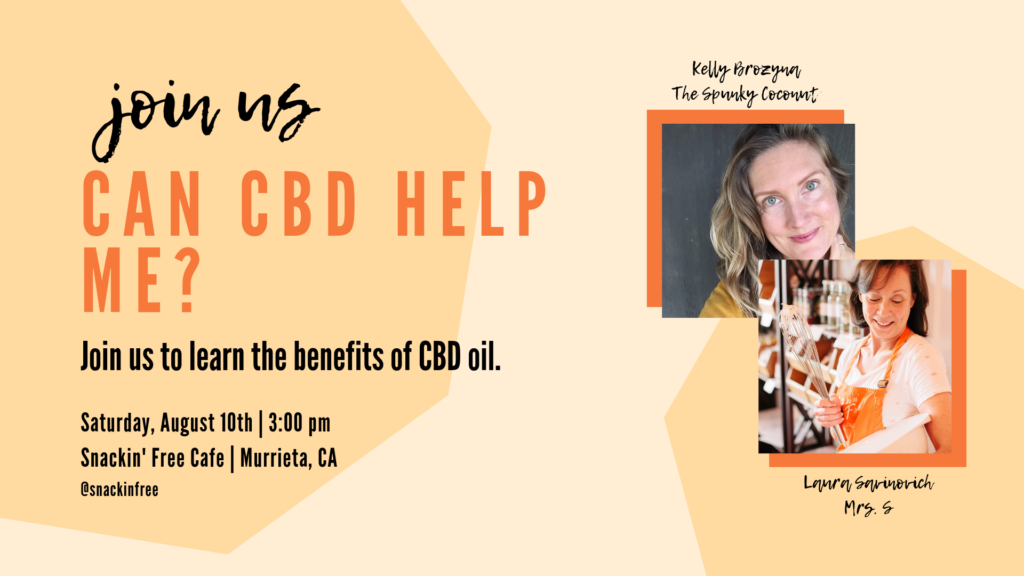 Join us to learn about the benefits of CBD oil.
I had so many questions about the benefits of CBD oil and I knew others do too. Join us to get all your questions answered.
Recently I have tried using CBD oil as a natural remedy to help my symptoms from Rheumatoid Arthritis. Before that, I had been researching and wondering about the benefits of CBD for quite some time and I wanted to share what I have learned from using CBD oil for the past 2 months. Kelly Brozyna, The Spunky Coconut, will share additional benefits and answer questions you may have.
I recently ran out of my prescription medication and used CBD oil to moderate my RA symptoms. Read about my journey here.
Invite your Friends & RSVP below.