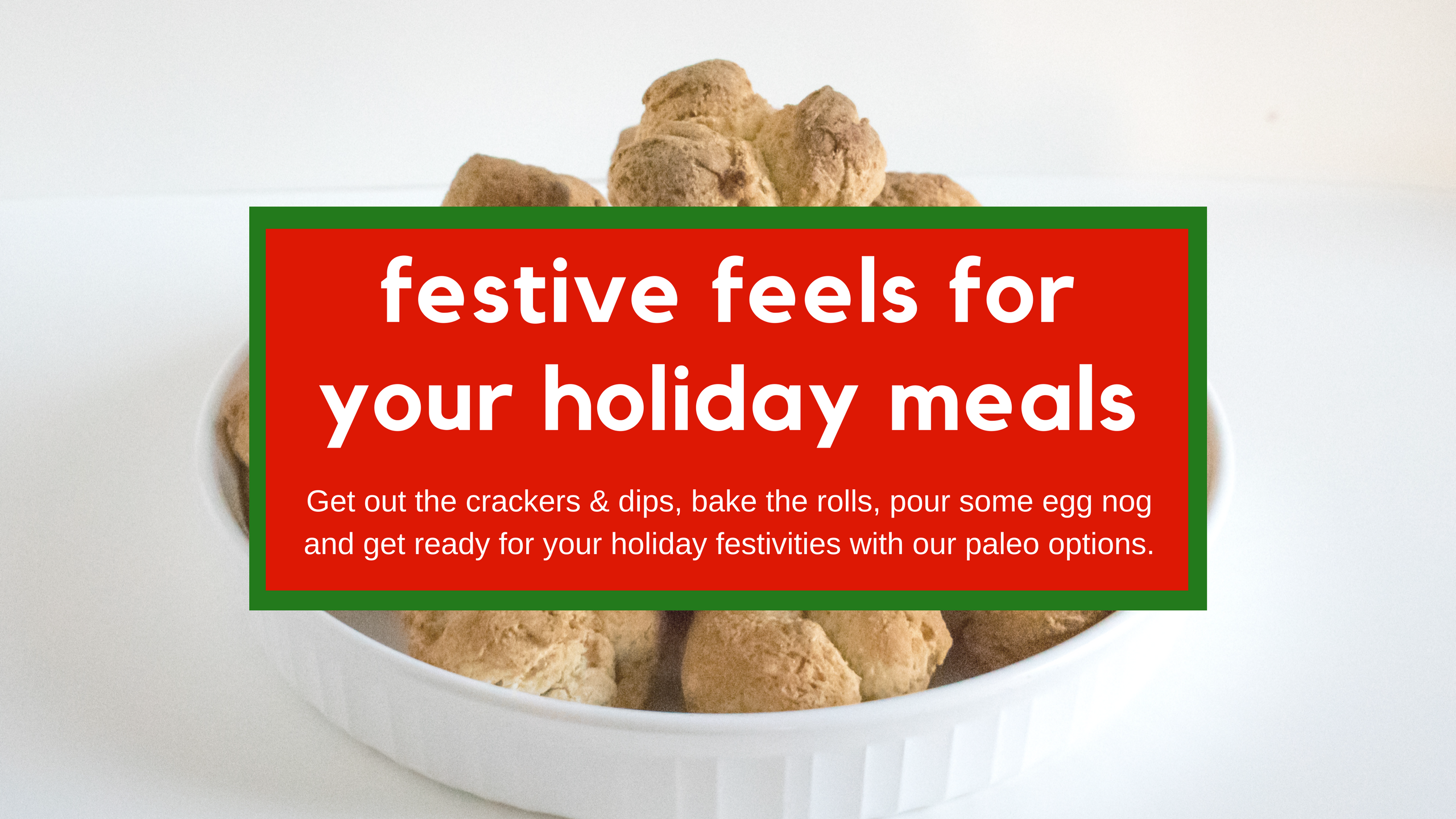 Our Thanksgiving paleo items are the perfect thing to add to your Thanksgiving dinner. We have everything you need from appetizers to desserts. Serve a pumpkin pie made with our paleo pie crust or just pickup some pumpkin brownies. Make sure you don't forget the stuffing or dinner rolls, some family members will never forgive you.
This year we have vegan options for our stuffing and dinner rolls.
did you miss the opportunity to order?
Don't miss out on our Christmas items or other specials throughout the year. Sign up to get reminders sent straight to your inbox.
*Holiday Preorders Info
All holiday preorders will be packaged and shipped 10 days  before Thanksgiving. If you are preordering holiday items and have non-holiday items on your order your whole order will be shipped all together. If you would like the non-holiday items shipped before shipping date please order separately.